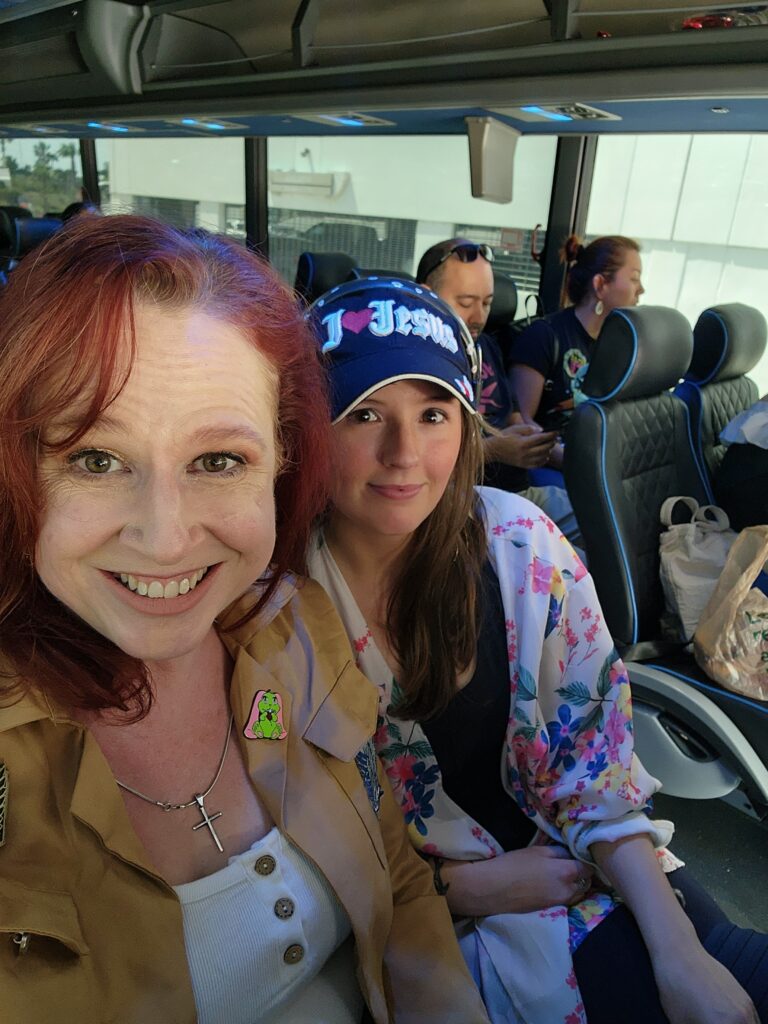 I love it when me and my girls get together.
We decided to go to Megacon in Orlando.
After a two and a half hour journey with lots of singing, laughing, and girl chatter… we arrived at the convention.
Strange how walking into a sfi-fi con feels like coming home. I love everything about them.
The cosplay, amazing, the programming, amazing, the celebrities… well I will talk about that in another blog. Suffice to say, going to one con is never enough. I must go to more.
We didn't do as much as we wanted because we just ran out of time. I did manage to buy a book and get some autographs.
All in all it was so much fun… but mostly because I got to hang out with my gurls.
Who am I? I'm Tiffany Easterling, con goer extraordinaire.