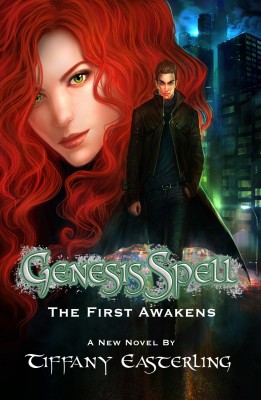 If Genesis is the catalyst for a new beginning, then what has to end?
She is called Genesis.
After nearly dying, Tristan wakes with enhanced senses and abilities, beginning her evolution into something more than human. Tristan's once normal life becomes chaotic, frightening, and complicated by Audley Morgan. Audley exudes ominous intensity that warns of violence and destruction. Though Tristan can sense how dangerous he is, she can't deny his compelling charisma.
He is called Cleric.
Even though killing was Audley's gift, he thought he was done with bloodshed and body counts until Tristan Glass comes into his life. Tristan is intelligent, alluring, and the only human carrier of an ancient genetic legacy, which makes his attraction to her annoyingly problematic.
Time for judgment has come.
With Tristan's awakening, an archaic war between to factions fighting for control of humanity has begun anew with her at its epicenter. What fate is in store for mankind? A choice between mercy and annihilation must be made, and that choice is Tristan's alone.
Endorsements
I was hooked from the beginning. I absolutely love the characters, and feel like I know them personally! Reading Genesis Spell took me on a journey of suspense, laughter, tears and there were times I could not tear my eyes from the page. This is one of those books that made me forget I was reading and made me feel like I was watching a movie. I love it!'
Disclosure of Material Connection: Some of the links in the page above are "affiliate links." This means if you click on the link and purchase the item, I will receive an affiliate commission. I am disclosing this in accordance with the Federal Trade Commission's
16 CFR, Part 255
: "Guides Concerning the Use of Endorsements and Testimonials in Advertising."