It's zero hour for publishing and I have to say…. wow logistics.
The Print version of FateSpell, book two of the Aurora series will be available at midnight.
Here: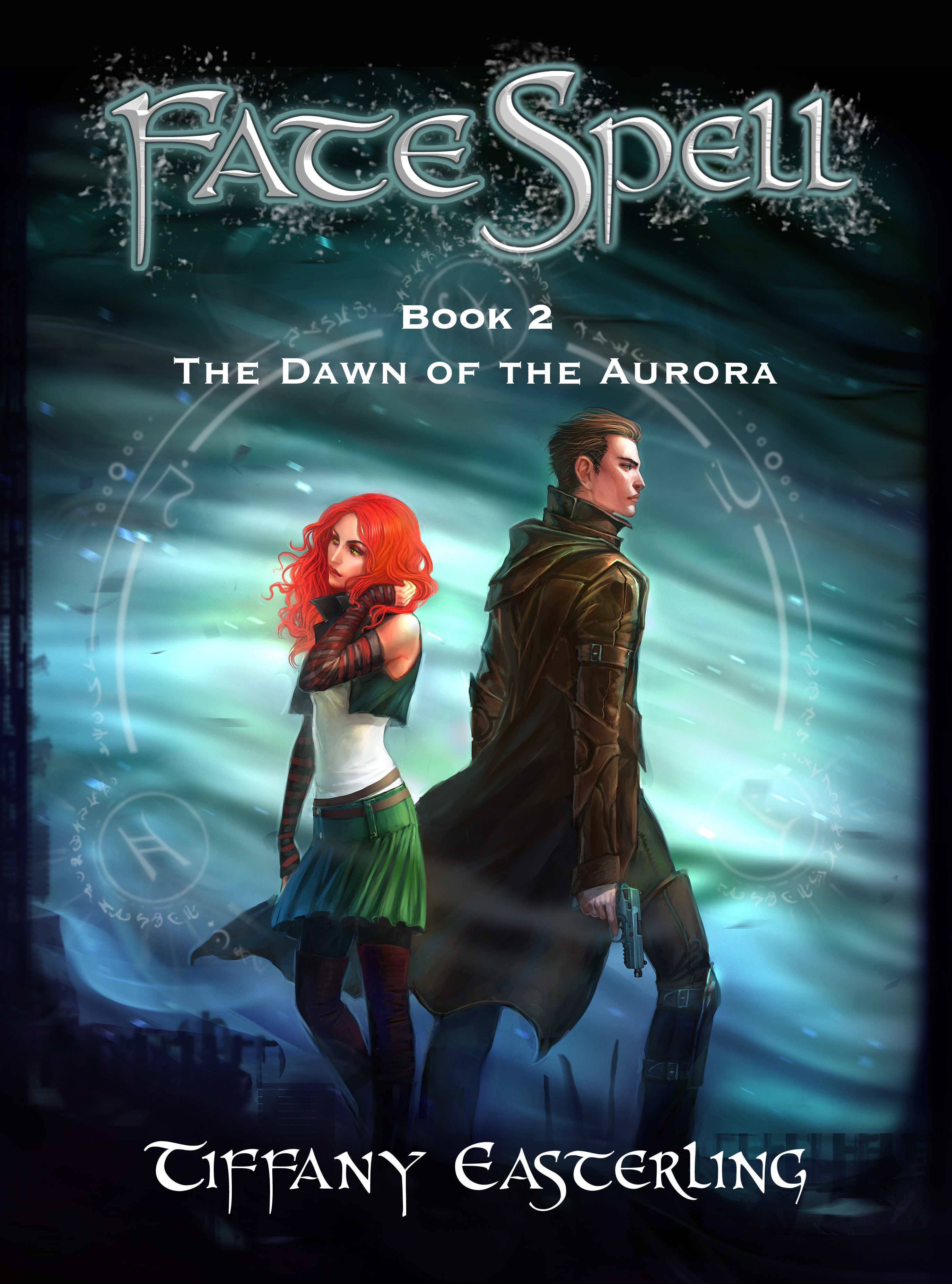 The Kindle E-reader version will follow soon.
Keeping this cover art secret, has been one of the hardest secrets to keep. I've wanted to show it to everyone.
I hope you like it as much as I do.
Because I'm a little tired from logistical work, I don't have a lot to say. I'm not my usual talkative self when I'm this sleepy.  I know, scary right?
Who am I? Tiffany Easterling, cheesy sci-fi romance writer who's going to spend the next ten hours in a dedicated relationship with my bed.