I know I haven't updated in a while, but I had to get through a thing… and I did.
When I got through it, I found myself in quarantine.
Admittedly, quarantine is very lonely. I miss my friends, Julie, Angel, Jessica… I'm talking to you. And, I miss being a bad influence to my kid. As much as I miss them, I don't want to be anyone's Ground-0 for the Wuhan-covid. So I stay away, like a sad lonely bunny.
On more exciting news, I got an email verification that my lip gloss will be delivered today, and my hair dye will be delivered Friday. Yes, I'm shallow. I like to look good even when I'm by myself—but that's not the point. The point is I'm getting hair dye and lip gloss soon. I'm ridiculously excited about it. So, I thought I'd share.
In the meantime… I am working on the re-launch for Priestess, with updated cover. I cant wait to show you the sexy that I'm gonna be adding. Suffice to say…. deeeeeaaaammmmmnnn.
That's all that is going on with me. I'm kind of boring. My books are way more exciting. I'll talk more about my current project next post.
In the meantime, check out the view from my office window.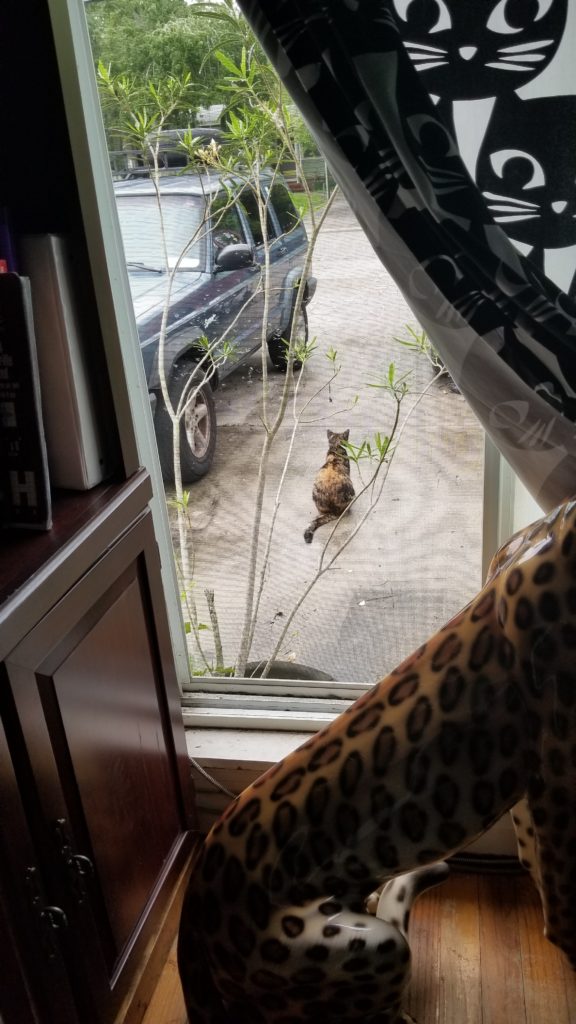 Who am I? I'm Tiffany Easterling, romance writer, and sad lonely bunny.