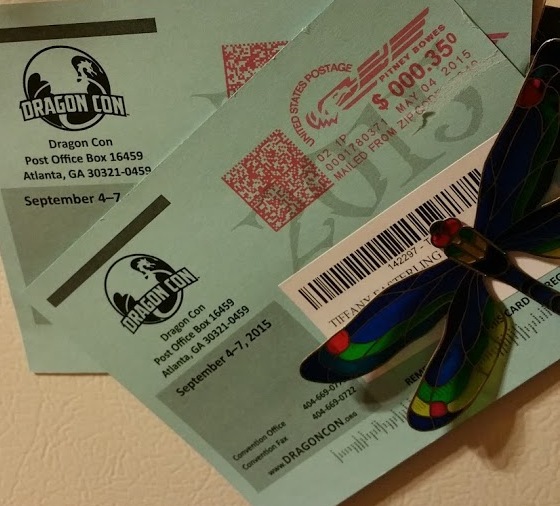 I know I haven't updated in a bit, but when I haven't been editing, I have been sewing and making cosplays to get ready for Dragon Con. I can't wait for a vacation from my day job, my somewhat ordinary life and to immerse myself in all things geeky and sci-fi.
And, when I say ordinary; I mean a life without super powers or a light saber. See, Ordinary.
If you're there at Dragon Con send me an email, because me and a few others are trying to get together an epic game of Cards Against Humanity. No, I won't think it creepy unless you show up with olive oil and duct tape.
Now for updated, yes I am still working on book two. Yes I have cover art. Yes the other three editors are in place… and well I want to say it is on track, but it is hard to tell. Some chapters are easy, and some I had to completely redo because they felt forced and were no fun for me. I have come to realize when a chapter isn't fun, it sorta sucks and isn't something I would want to read. To cure that I submerse myself in my characters and call a redo. Usually it works out better.
I honestly think this book shows major improvement on my part, because I've learned from my mistakes on the first one. I know I've said that before, but I just finished a chapter I really love and I had to sit back and wonder if 'I' was the one that actually wrote it. I love that feeling.
Okay so off to pack for Dragon Con and I promise totally hot guy pictures. Me and a friend have a game we like to play called 'find the hot kilt guy.' Believe it or not it is harder than you think, but I will endeavor to persevere.